News & Events
PW hire companies barely exist in Britain anymore, largely because insurance costs are prohibitively expensive. But a ...
more>>
After running the craft the switch was dropped and hey presto - JetControl does exactly what it says on the tin! ...
more>>
Onog trenutka kad smo razvili prvi sustav za daljinsko gašenje skutera (jet skija), shvatili smo koliko dobru ...
more>>
JetControl safety solutions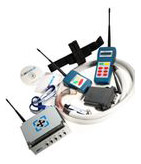 JetControl is a market leader in developing and producing solutions that increase the safety of areas where jet skis are operated.
Our products allow watercrafts to be instantly warned or switched off from the shore in case of rider's misbehaviour or other imminent safety risks.
The system's robustness, reliability and functionality have earned it endorsements from PWC manufacturers and dealers, rental operators and coastal authorities.
Check out why!
Featured articles
JetControl - New features
> New HandBox unit
> Superior range...more then 2,5km
> New improved connecting cables