JetControl products advantages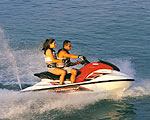 Can be used in all major watercraft brands
JetControl devices can be installed in all* Yamaha and Sea-Doo, Jet Ski and Polaris, regardless whether the watercrafts are new or used.
Quick, easy installation in watercrafts
JetControl uses standard manufacturers' connectors allowing a quick and easy installation. No tools or technical skills are needed and once the JetBox have been installed in the watercrafts (this takes about two minutes per craft!), the system is ready for operation.
Easy to use by operators and jet ski riders
Control units are lightweight and can be held comfortably in one hand. The operator can turn off the craft's power anywhere within the system's operating range at no danger or discomfort to the rider.
Easy to transfer
It's easy to move JetBox from one craft into another (takes about two minutes and again no technical skills are needed). Units can also be transferred between watercrafts produced by different manufacturers.
Built to last
Heavy-duty design and reliable components mean that the system is resistant to shock, water, salt and petrol. JetControl offers a one-year warranty on our products.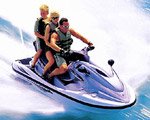 Long range
System has an operating range of up to one nautical mile when in line of sight.
An anti-theft device
Because of its range, the system also proves to be a powerful anti-theft device.
Scalable
If you add more crafts to your rental operation after first installing, you will keep the same BigBox and just add new JetBox.
Reliable
JetControl has a proven track record and consistent product quality. We are committed to product innovation with a full time research and development team.
*some restrictions may apply, please contact your local dealer for details.